Product Overview
This exact same cream is being sold by a doctor for $34.95!
Our special price saves you $20.00!
Anti-Wrinkle Creme 1-1/4 oz (38ml)
Skin Reviver's All-Natural Ingredients Promote Cellular Rejuvenation of Your Skin!
Have Younger Looking,
Smoother Skin in Minutes!
You'll be Asking, "Where have my lines and wrinkles gone?"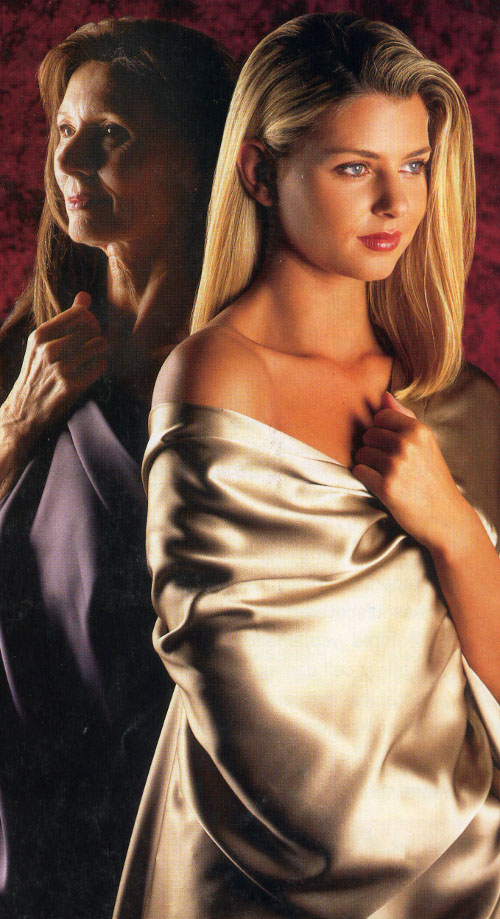 Worry lines, laugh lines, and crow's feet. All Polite forms of the same word wrinkles. Do you have them? Everyone does or will eventually! You can now reduce, eliminate, and prevent wrinkles naturally with the
Skin Reviver Anti-Wrinkle Formula helps fight the seven signs of aging.
It improves the

appearance

of:
1) Lines and Wrinkles
2) Texture
3) Tone
4) Dullness
5) Dryness
6) Pores
7) Surface Cells
Skin Reviver Creme provides results that are quickly visible to you and others. It contains a rich blend of natural ingredients to promote cellular rejuvenation of skin. It works effectively to prevent and diminish fine lines and wrinkles. You can expect quick results providing smoother skin with fewer visible wrinkles. Skin Reviver Creme aids in the restoration and repair of the surface appearance of skin. It helps create a supple, firm, and even complexion that will leave you looking more youthful!
Collagen, the most abundant protein in your body, constitutes up to 30% of total protein mass and 70% of skin protein. Collagen is found in all body organs, acting as the substance that joins cells to one another.
As we age, the body's natural supplies of collagen deplete after the age of 25 when free radicals and toxins begin to destroy collagen fibers. Over time, skin develops the symptoms associated with aging: slackness, wrinkles, dryness, discoloration, and a generally uneven complexion. Without an adequate collagen supply, these symptoms associated with aging will only become more apparent.

You want to look your best. You want to keep your skin looking young and healthy. Do you know what is in the products that you use? You know that everything you put on your skin gets absorbed into your body? Why not look at the labels of the personal products that you and your family are currently using. See the long lists of chemical names? Ever wondered what they are? They can't be harmful can they? I mean they wouldn't be allowed to sell anything that was harmful now could they? Or could they?

VITAMIN C ESTERS: Vitamin C, L-ascorbic acid, stimulates collagen production helping to minimize wrinkles. It is water-soluble, very acidic, irritating to the skin and breaks down rapidly because it is not stabilized. Vitamin C Esters are made of L-ascorbic acid joined with a fatty acid creating an ester bond. Vitamin C Esters stimulate collagen production plus it is fat-soluble, making it stable, non-acidic, completely non-irrating to the skin and offers maximum protection against free radicals at the precise spot that they do the most damage; the outside of the cell. Vitamin C Esters, ascorbyl palmitate, ascorbyl tetraispalmitate and dl-a-tocopheryl 2 L ascorbyl phosphate also achieve levels 10 times higher in the skin than just L-ascorbic acid. The dl-a-tocopheryl 2 L ascorbyl phosphate is a uniquely joined vitamin C with vitamin E and penetrates cell membrane so efficiently that it also gives anti-inflammatory benefits.
Alpha Lipoic Acid: Nature's most powerful antioxidant and anti-inflammatory. Alpha Lipoic Acid is a natural molecule that is inside every cell in the human body. It is both water and fat-soluble. It can fight free radicals in every part of the cell and between the cells. Alpha lipoic acid increases a cell's energy production and the ability to heal. It works synergistic with vitamin C and E for extra protection.
DMAE: An anti-aging face-lift and a incredible firming affect on skin. With age the natural production of acetylcholine diminishes leaving facial muscles sagging, resulting in wrinkled skin. Reverse the process by increasing levels of acetylcholine with DMAE. Increased levels of acetylcholine produce stronger muscles and firmer skin. It works with in minutes and continues to firm the skin long term. DMAE is an all-natural nutritional supplement.

Beta Glucan: enhances the natural defense mechanism of the skin and protects it from the harsh environment. Beta Glucan has been shown to stimulate skin cell growth, which aids in the rejuvenation and youthfulness of the skin. Among other benefits, Beta Glucan helps treat skin blemishes, lightens scarring from acne, and soothes dry, cracking skin.

Bromelain: a natural anti-inflammatory that aids in decreasing inflammation associated with free radical damage.

MSM: a naturally occurring substance that is an essential nutrient for skin cell health.
Micronized Natural Progesterone USP: Aging is directly related to hormone decline. At the level of 0.025%, natural progesterone helps restore the natural levels in the immediate dermal layers without being absorbed into the blood stream.

Micronized Natural Estriol USP: Aging is directly related to hormone decline. At the level of 0.005%, natural estriol helps restore the natural levels in the immediate dermal layers without being absorbed into the blood stream.
(Vitamin A): It was discovered that vitamin A crème reduced wrinkles, pigment spots and helped to reverse the damage from UV rays. First there was tretinon (Retin-A brand) Then there was retinoic acid (Renova brand). Both by prescription only. Both having side effects of irritating the skin to redden and peel. Now there is retinol vitamin A that gives the results without the side effects and non-prescription.
What Else Makes Skin Reviver So Effective?


In addition to the special ingredients contained in Skin Reviver Creme and the benefits they provide, these skin rejuvenation creams have a special Liposome Carrier System that delivers these ingredients to the areas where they need to work. Liposomes are hollow tubes of phospholipids that are over 250 times smaller than human skin cells. The special ingredients are encapsulated in the liposomes creating a far superior delivery with a consistent delivery rate. Also, the Lanol which is blended with the Liposome Carrier System is one of the finest cosmetic moisturizers and is reputed to maintain a youthful appearance.
This effective anti-wrinkle formula is based on a book written by a world-renowned dermatologist.
His own formula usually sells for as much as $80.00.
Skin Reviver creme is free of harmful ingredients commonly found in skin products. These harmful ingredients include things such as propylene glycol, emulsifying waxes (such as propylparaben and methylparaben), TEA, DEA, PEG, stearic acid, dimethicone, and petroleum derivatives
Directions: Once or twice a day, completely cleanse the face, the neck including the sides of the neck and behind the ears. Thoroughly apply crème to those areas. Avoid contact with eyes. This is a concentrated topical treatment. Use sparingly at first to determine correct amount of crème for face type. External use only. As with any product, in case of rash, discontinue use.
This product contains large amounts of high quality extracts that may alter the product color and vary the color from batch to batch. This in no way effects the potency or quality of the product.

Ingredients: Purified water, Carthamus tinctorius (Safflower) seed oil, Cetearly Alcohol & cetearly-glucoside, Prunus armeniaca (Apricot) Kernel oil, Vitis vinifera (Grape) seed oil, Hydroxyethyl acrylate/ Sodium arcyloyldimethyltaurate Copolymer, Squalane (vegetable origin), Polysorbate 60, Tocopherol (Vitamin E,), Hemp seed oil, Oenothera biennis (Evening Primrose) oil, Aloe barbadensis (Aloe Vera gel extract), Allantonin, Potassium sorbate, Ascorbyl palmitate (Vitamin C Ester), Bromelaine, Dimethylaminoethanol (DMAE bitartrate), Methylsulfonylmethane (MSM), Retinyl acetate (Vitamin A), Alpha lipoic acid, Beta Glucan, Sorbic Acid, Progesterone, Estriol, Lavandula angustifolia (lavander) oil, Prunus amygdalus dulcis (Sweet almond) oil.


*This statement has not been evaluated by the Food and Drug Administration. This product is not intended to diagnose, treat, cure or prevent any disease.
Reviews